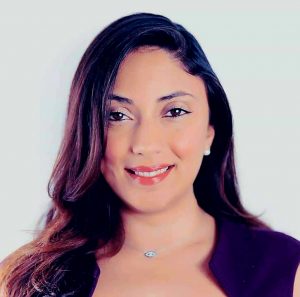 Jodi Morales is seasoned litigator, investigator and negotiator with over a decade of experience handling complex criminal and civil matters.
Jodi spent the larger part of her career fighting zealously for the rights of indigent Bronxites. As a public defender with one of the most respected public defense offices in the nation, Jodi represented thousands of clients, litigated countless cases to acquittal and carefully negotiated dispositions saving many of her clients from criminal convictions, lengthy prison sentences and deportation.  During her tenure Jodi, served as a supervising attorney for the Criminal Defense Practice and taught the art of trial advocacy to many junior lawyers and interns. In addition to being a workplace investigator, Jodi is an experienced trainer and has facilitated trainings in Spanish. Throughout her career Jodi has conducted thousands of witness interviews and investigations in sensitive matters, including situations involving sexual assault and harassment. Jodi is a certified workplace investigator certified by Employee and Labor Relations Academy.
In 2015 the Charles Hamilton Houston Institute at Harvard Law School awarded her a research fellowship to help develop The Fair Punishment Project which creates a fair and accountable justice system through legal action and public discourse.  In addition to advocating inside the courtroom, Jodi advocates within her community.  In 2017, she was appointed to serve on Community Board 4 by Bronx Borough President Ruben Diaz Jr.  Recently, Jodi was selected to participate in the highly competitive Criminal Justice Act Mentoring Program for the Southern District of New York which prepares only the most qualified state practitioners for appointment to the Criminal Justice Act's appointed counsel plan.
Jodi received her Juris Doctorate from Yeshiva University's Benjamin N. Cardozo School of Law where she was honored as a David Berg Fellow for the Public Interest.  Jodi received her Bachelor of Arts in English from the State University of New York at Buffalo where she graduated cum laude. She is admitted to practice law in New York State and the United States District Court for the Southern District of New York.  Jodi is a native New Yorker and a fluent Spanish speaker.