The Rules of Mentoring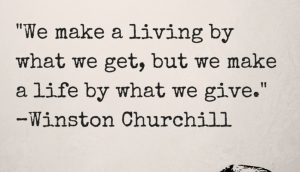 Whether you are in charge of an official mentoring program in your company, have been asked to serve as a mentor, or are interested in being mentored, it is important to know the rules of engagement.
Here they are:
According to Dictionary.com a mentor is a "wise and trusted counselor or teacher" or "an influential senior sponsor or supporter." In my experience as an employment attorney and executive coach, the missteps with mentoring relationships arise from the inability to appreciate this definition. The advice below illustrates what this definition looks like in practice.
Seniority: A mentor must be senior (not necessarily in age, but in experience) to her mentee. A mentor is meant to teach—the responsibility of a mentor goes beyond that of an "on-boarding" trainer, trusted co-worker, friend, or assigned "work buddy." Work-buddies and coworkers can serve as resources, but a mentor should be senior to her mentee and impart a perspective of someone who has been in the industry (or company) longer.
Excellent Performance: A mentor must be doing well in the company/ industry. It is unfair to both mentor and mentee if one who is on a performance improvement plan is given the responsibility of mentoring someone else. One who is doing well in the company has the credibility and knowledge required to teach the mentee.
Alignment of Interest: A mentor must not have a conflict of interest with his mentee. This is yet another reason why a mentor should not be a peer. A mentor and mentee should not be applying for the same positions, promotions and opportunities. Along the same lines, a mentor should not be romantically interested in his mentee (and vice-versa). While romance can be a wonderful thing, one's motives, interests, and goals become muddied if the interest is more than professional. In addition, the mentor, being the more senior, is in a position of control over the mentee and romantic interest can be counter-productive.
Affinity: A mentor must feel an affinity for her mentee and should be invested in the mentee's success. Affinity is not limited to those of the same race, sex, ethnicity, sexual-orientation, alma mater, etc. The success of a mentee should bring a sense of reward to the mentor.
Honesty: A mentor should not advise a mentee that he is doing well when he is not, or that he is liked by firm leadership when this is not the case. Feedback should be constructive, specific and practical. To the extent there are obstacles, a mentor should advise the mentee on how to overcome them. That said, a mentor should not reveal confidences imparted to him because of his leadership position in the firm.
Confidentiality: As a trusted advisor, a mentor should not reveal her mentee's confidences or gossip about her mentee. There is one caveat: By virtue of her senior position in the company, a mentor must make it clear to the mentee, that she is duty-bound to disclose a potential violation of company policy or potential legal liability, so that it could be addressed. The mentor should assist her mentee in this escalation process, when applicable.
Time Commitment: One cannot be a teacher if one does not meet with his student often enough to teach and make a positive impact in his life. Mentoring requires an investment on both the part of the mentee and mentor. A mentor should make every effort to meet or speak with his mentee once every 6 weeks or so. At least every other meeting should have an agenda and a mentee should be prepared to create and report on agenda items related to progress and to ask questions. Of course, if a mentee needs advice prior to a scheduled meeting, a mentor should make every effort to be available.
Fun! A mentor must truly enjoy mentoring. One always does best what they enjoy doing—mentoring is no exception.  Mentees can tell if a mentor enjoys coaching and developing others (and when they don't).  Similarly, a mentee should be enthusiastically participating in the experience. A mentor can provide directions, but the mentee alone can drive the route.
Gratitude: A mentor's payment for her services is gratitude. It is important for mentors to feel influential and needed. If your company has a mentoring program, make sure your mentors are not stretched too thin, and that they are recognized for their contributions. Hold them accountable, reward them for the progress of their mentees, and coach them to improve as leaders if things do not work out.
With the beginning of the holiday season, don't forget your mentors. I know I think of mine often and fondly and am grateful for all that they did for me throughout my career.