Education: New York Law School ('01)
Bar Admission: New York
Additional Credentials: Association of Workplace Investigators Certificate Holder (AWI-CH)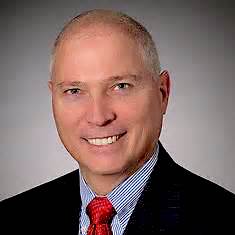 Jim Tampellini is a seasoned attorney with almost 20 years of experience practicing law in an international firm, and is a former veteran detective of the New York City Police Department. During his career as an attorney and detective, he has conducted hundreds of witness interviews, and his investigative experience covers a wide variety of areas, having spent a large part of his NYPD career investigating cases involving employee misconduct, including theft, labor racketeering, fraud, narcotics, and organized crime.
Additionally, Jim has experience auditing the employment practices of employers, including Fortune 500 companies, and in drafting expert reports recommending changes to bring them into compliance. He has advised on and investigated EEO violations and allegations of misconduct for nonprofits, well-known universities and other employers, and has extensive trial experience litigating EEO, federal wage and hour, and employment contract disputes (such as "good cause" provisions, misconduct allegations, and employment benefits matters). Jim also has international investigation experience working in Hong Kong and Macao on matters including insurance and bank fraud. Jim brings his experience and discretion as a trial attorney, NYPD detective, and an investigator to our investigate work for our clients.
Jim is a graduate of New York Law School (J.D. 2001), has completed rigorous and advanced training in workplace investigations, is a member of the Association for Workplace Investigators, is an Association of Workplace Investigators Certificate Holder (AWI-CH), and is certified to conduct investigations by the Employee and Labor Relations Academy. Jim is licensed to practice in New York.