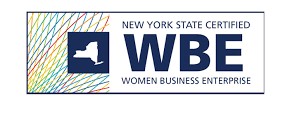 Empowering People Through Training, Investigations,
Coaching and Mediation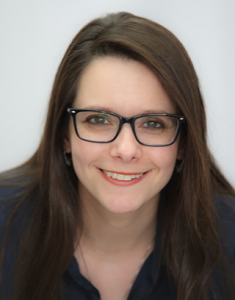 Elena Paraskevas-Thadani, Esq., AWI-CH
EPT Legal, LLC is a woman-owned and immigrant-owned investigation law firm founded in 2015 by Elena Paraskevas-Thadani, Esq., AWI-CH. EPT Legal centers its practice on resolving workplace conflict from start to finish. We focus on empowering people through training, investigations, coaching, compliance and conflict resolution (including mediation and ombuds services).
We are unique from other firms as in that we uncover and identify issues and resolve them as neutrals, through workplace investigations and culture assessments, training, coaching and mediation.
Our team of impartial attorney investigators bring several decades of litigation experience to their work, making us expertly qualified to provide investigative services and allowing our clients to uncover the causes of conflict while creating/maintaining safe and harassment-free spaces for their staff. Our team has:
· Longstanding experience in independent assignments, including those involving the public sector
· A deep understanding of equal employment opportunity law, policy, and investigations
· A commitment to excellence!
We assist clients internationally and across the United States with their training, coaching, ombuds, mediation, arbitration and hearing officer needs. We also assist clients in New York, New Jersey, California, Connecticut, Pennsylvania, and Washington DC by conducting sensitive investigations.
Latest News
1
Aug
In the U.K., the Solicitors Regulation Authority places explicit requirements on individuals to treat coworkers fairly and with respect. Further, there is now an affirmative responsibility on individual law firm managers and senior management to...
Testimonials
Very helpful and very inclusive. Jessica is very personable and her use of personal examples really made me feel comfortable getting in touch with my own emotions.

Beneficial to all employees, and I would recommend Jessica, she was lovely and made many personal references which helped the conversations.

There are a lot of people in a lot of work places who need this type training and also need to take it seriously. I hope the trainer (Jessica) is able to provide this session far and wide and wish her the best of luck!

Jessica was a very effective presenter as she encouraged participation, provided relevant case examples as well as drew from personal experiences and knew the material very well and presented it in a way that was easy to understand.

That it was a good reminder of how to comport oneself in the workplace, that it was engaging and kind of fun even. A good way to learn and also bond with our colleagues.

Reminder that we all create the culture of the workplace and need to actively enforce the best in us.

This course was a great introductory session on how to create a positive workplace, what to look out for in terms of harassment, and what our roles and responsibilities are to help maintain a healthy work environment.

This training framed the topic in a way I hadn't really thought of before. I also liked that it was more on the interactive side.

I really appreciated how interactive the course was and the speaker did a fantastic job of covering the content while also monitoring the chat and fostering discussion. I also enjoyed that although we were covering heavy topics, there was a lightness and humor throughout which improved my experience and made me feel more comfortable.

This was a very valuable course, and honestly one of the best diversity and harassment trainings I have attended. It was informative, engaging, and impactful!

Elena presented herself as an advocate for leaders and turned it into an opportunity for leadership education in a way, and that made it useful for understanding how the content applies to us and what we can do to improve culture.

It was refreshing to have an interactive training. It kept me engaged and learned about scenarios that would happen in my role and how to identify and deal with them.

A highly interactive course to learn about harassment that not only gives you the information you need but allows you the opportunity to ask the questions you have on the topic.

I've never taken another comparable course. The course content and facilitators were excellent

There were many good situations used as examples. I liked that participation by all those who attended was welcomed and encouraged.

Elena was excellent. This session was informative and fun for a workplace training meeting.

Overall good explanation and examples of how culture and our own actions affect the workplace.

Elena was very informative and provided details for every situation and topic she discussed.

This training session made me aware of how easy it is to offend a co worker and how I should be mindful of what I say in the workplace.

The presentation was great and was able to get people to participate.

Elena was efficient and had a lot of information about the topics.

This training course was very good because it will help us interacting with other employees and the guests.

This course was more interesting, useful, and engaging than I anticipated! Thank you!!

Elena was awesome. She provided good information and was thoughtfully prepared.

I enjoyed the training session. My co-workers have attended previous sessions. They had good things to say and they were right.

Elena facilitated the training session in a way that kept it moving quickly, which encouraged the participants to be more engaged.

The training course brought out ongoing issues that I thought I knew very well and taught me many new things.

Elena is a great speaker and presenter. She did a good job keeping me engaged in the conversation.

The training session was well-structured, very engaging, and not cliché.

The training session was very entertaining and motivating. It had good pacing and kept my interest.

The training session had good content that was well organized with good points of communication while staying at a good length.

Elena is an excellent public speaker.

I think the interactive nature of the presentation was better than just being presented with rules.

Elena provided a great training course that was valuable for our nature of work.

Elena was very attentive to questions. It made the training interesting and very interactive.

The course allowed knowledge exchange, was very interactive, and gave great examples that required group participation.

This was an excellent course. Well presented and useful. The pace was good, [there was] time to understand the message but kept moving along.

The training provided wonderful questions that got us to think.

The course material was very well delivered once Elena made it feel comfortable.

Elena is a great speaker and presenter, she did a good job keeping me engaged in the conversation.

Elena conducted a good presentation that helped to create an awareness of our effect on company culture.

Excellent, informative, and 'fun' for an at-work training session.

Elena conducted a great program. It was Informative and helpful.

Elena was great at explaining the topic and keeping the group involved.